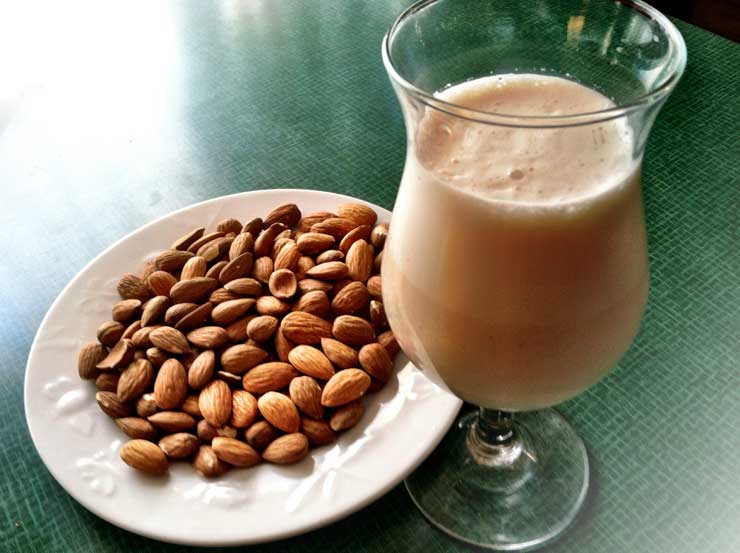 18 Oct

Homemade Almond Milk

I've been drinking almond milk for awhile now, and I keep seeing people posting about how much better it is to make your own, but it just always seemed so much easier to buy it. But finally I decided to give it a try and I don't think I'll ever go back. For starters, almond milk should be made of just almonds and water…but have you ever looked at the ingredients on a carton? No need to put all of that extra crap in my body any longer…

It probably helps that I have a good Champion juicer.  After the initial soaking, the whole process (including cleanup) took me 10 minutes max.

If you really want to make something delicious, add some stevia and vanilla…and maybe some cinnamon for a seasonal treat. Add some cocao and stevia for a chocolate version…yum!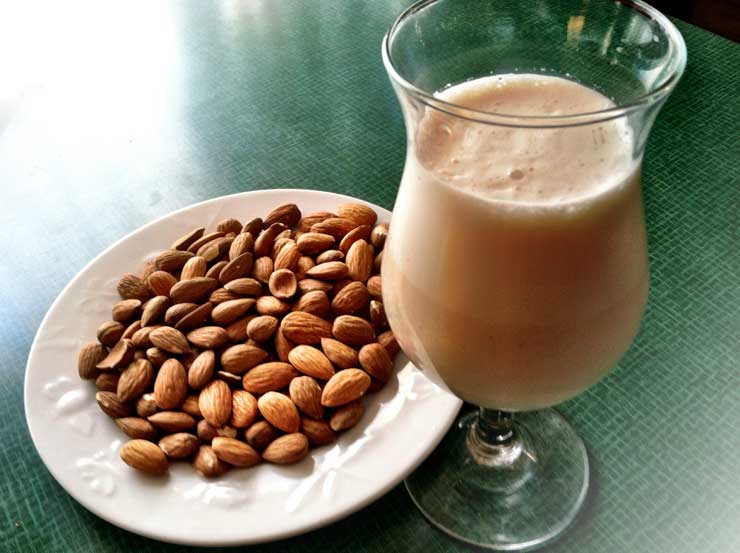 1 cup almonds
1 cup water
Dash of vanilla (optional)
A few drops of stevia (optional)
!For good juicers:
Soak almonds in water overnight
Rinse almonds until the water runs clear
Add a scoop of almonds to your juicer at a time with equal parts water. That's it! What comes out is almond milk!
!For blenders:
Soak almonds in water overnight
Rinse almonds until the water runs clear
Add the almonds and water to your blender
Strain through a cheesecloth or fine mesh
5 Steps to Healthy Hormones

Struggling with hormonal imbalance?
Painful periods, mood swings, unexplained weight gain and even infertility may be common, but you CAN heal yourself, naturally. Sign up below and learn the 5 steps to finally get your hormones balanced and stop dreading "that time of the month."
I will never share your email, only send you awesome stuff like recipes, how-to videos and more free guides! You can unsubscribe at any time.