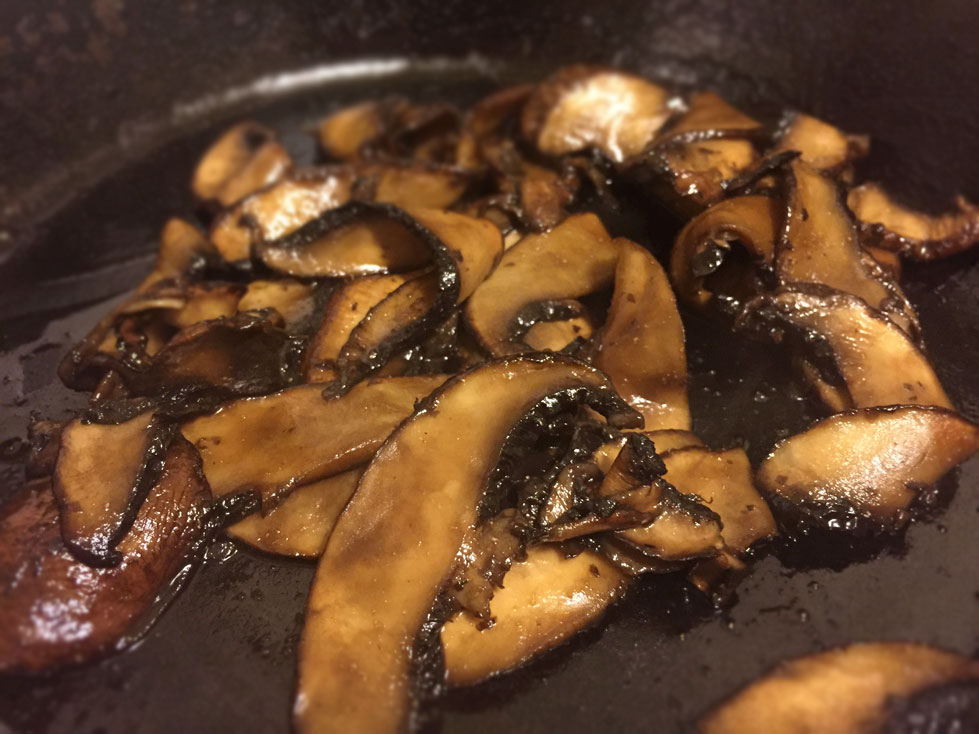 20 Nov

Simple Sauteed Mushrooms

3 ingredients. 10 minutes. Soooooo freaking tasty. That's my kind of recipe.

Coconut aminos is the star of the show here. It's a great replacement for soy sauce or soy aminos if you're trying to avoid gluten (found in soy sauce) or soy. It's got a bit of a soy sauce taste, but sweeter. You can usually find it at your local health food store, but Trader Joe's has it for about half the cost.

Portobello mushrooms are high in copper, selenium, potassium and some b-vitamins (and sometimes vitamin D), in addition to having a great meaty texture. I love putting these in veggie tacos, on top of salads, in a rice bowl, or in a seaweed wrap (veggie sushi). The flavor is so good you could eat them on their own, but they add a nice burst of flavor and texture to any dish.

(note – you can use this basic recipe on any kind of mushroom, I'm a big fan of shiitakes which are immune system superstars. These were made in a cast iron pan on a gas stove, exact cooking times will vary )
Simple Sauteed Mushrooms
Quick and easy way to make mushrooms as a side dish or to add to salads and other dishes to give them a great texture and little kick of flavor!
Ingredients
2

cups

sliced mushrooms

portobellos or any Asian mushroom is best, but any will do

Coconut oil

1/4

cup

coconut aminos

1/4

tsp

granulated garlic
Instructions
Heat up enough coconut oil to cover the pan.

Add sliced mushrooms to hot pan.

Sauté for 7-10 minutes until fully cooked and starting to brown.

Turn off heat, add coconut aminos and garlic and stir well until the liquid absorbs
Are you ready to feel good in your body again? 
Here's what you'll learn:
Why diets and counting calories aren't working and how they may be damaging your metabolism
The root causes that may be slowing down your metabolism and draining your energy
The 5 steps to improve your metabolism
Watch the 15-minute Masterclass: